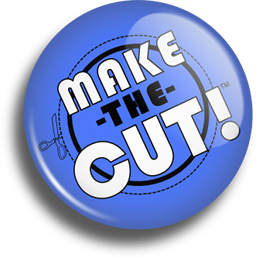 Make The Cut! and Popup Card Studio Q&A
A weekly Q&A | Brainstorming | Problem Solving | Creativity Sharing Webinar.
Register for a session now by clicking a date below:
The Q&A Webinars will be on hold for the month of May.
Once registered you will receive an email confirming your registration
with information you need to join the Webinar.
There is not going to be any set format or subject for these webinars. The purpose of the webinars is to be able to help people with questions or problems that they are having, and where it is easier to show something rather than type it. They can also be used to share tips or show new techniques that you have discovered or would like to share. These webinars will run for about 1 and 1/2 hours depending on the questions, participation, etc. I will record each one so that if something good is covered, we can post it for the benefit of others.
Microphones are not necessary, but if you have one, I would encourage you to use it so that you can chime in or ask questions as we are going over something. I only ask that you keep yourself muted until you are ready to talk - that will keep the background noise to a minimum. Also, if you have headphones or a headset, they work very well too.
I will also try to remember to post a sticky at the top of the forum as the webinar is going on with a link to join.
While I am the one starting this, that does NOT mean that I am the only one that can run these webinars. For those of you that would like to help with the webinars (facilitating the webinar, keeping an eye on the written questions, etc.), please do not hesitate to contact me before a webinar, or to speak up during the webinar. These webinars are not about a single person's ideas, but rather a vehicle to use to be able to share knowledge and help as many in the Make The Cut! and Popup Card Studio family as we can.