Hi Folks, I've drop up in my Bazaar the drop boxes because I thought you might like access to the pyramid ones in particular for your Christmas tables.  Cut and use either the ring or ribbon to hold up.  The varieties are cubed, triangle, hexagon and pentagon.  Anyway here are screen shots of the pyramid options but none have been cut so I am chancing my arm on the pentagon ones!
You will find them under 'boxes/drop' in their own folders.
The link is below in my signature (Archimedes Bazaar).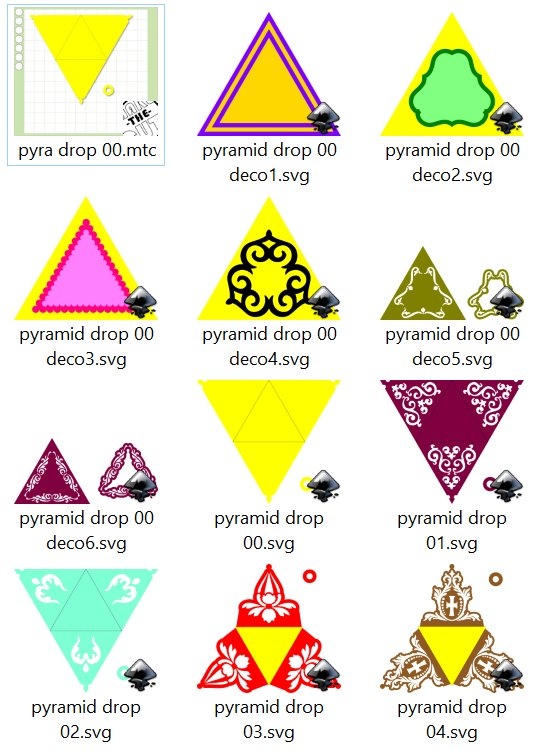 Have fun, Di, ID 14610
UK, Cameo, Serif Draw, Win10.
Link to My Craft Bazaar
|
Link to Skool
|
Force Bazaar - Archimedes
Feel free to use anything in these links.