My cousin in law loves peacocks and when she saw this card online, she wanted me to re-create it so that it matched her wedding theme since she wanted to present it to her husband as part of their 1st anniversary gifts.
Here is the card she saw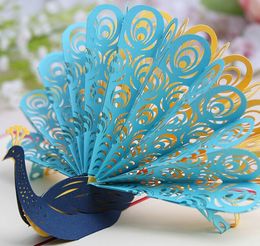 Here is the one I re-created and I gotta tell you, it was not easy!! but I think it came out really nice.