Hi Everyone,
We have a new challenge for you and think you will just love the graphics set offered by our featured designer Kristi Dailey.
Come meet our featured designer Kristi Dailey of
http://www.kristidailey.com
.
Do you ever wonder where designers get their inspiration? Kristi Dailey answered this question, "I get inspiration from everything around me, including my wonderful husband and 2 silly daughters. My style is very whimsical and fun. With two girls, I find it hard not to make everything with bows and frills."
Now you may have remembered that our last designer feature was a daughter-and mother-in-law duo, Krisit and Val, which own myscrapchick.com. Kristi set up a separate site "created to offer the world our beloved images in png format. MyScrapChick was in full swing before we found there was a need for black and white or colored images. Since MyScrapChick is all about patterns, we didn't want to confuse customers by adding them to the site."
So what will you find at kristidailey.com? "You will find our popular images in black and white digi stamps as well as full color graphics for print and cut, card making and more. Our quality is top notch, our designs fun, and the prices are amazing!! We feel there is something for everyone at kristidailey.com"
Kristi has adorable images and digital paper for sale. She also has a new digiset character called Paisley you will want to check out.
Click on one of the links here to check out Kristi's designs.
http://www.kristidailey.com
Kristi is offering a special freebie for our challenge this week.
Link:
http://www.kristidailey.com/FREEBIES_c_74.html
Plus, Kristi if offering a prize to the winner!!!
Here are the rules: You can enter up to twice if you'd like. The winner will be selected by random number draw. You need to use MTC in you project. You are free to be creative but must use one of Krisiti's design in your project- either one of the freebies or one you already own from a purchase.


Anyone wanting to add the link to their blog can use this code-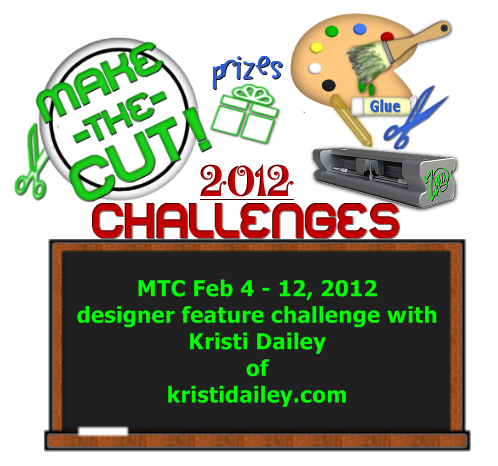 MTC committee- Trish (ImaCutter), Helen (Helen), Rebecca (Reba1), (Diana (Dianain NM), Linda (lindalou692), and Ann (Ann) Imagine it. Create it. Cut it!